More great news for investors! Planet42, a South Africa-based company specializing in rent-to-own car subscriptions, has joined in and launched its own cashback campaign. For a limited time, you can earn a cashback of 10% on investments in all Planet42 loans.
This offer is valid from 21 March to 27 March 2022.
Planet42 CEO and Co-founder, Eerik Oja, comments:
"Planet42 is witnessing unprecedented demand for cars in South Africa. Our very strong margins allow us to scale sustainably even with high funding rates – we've borrowed money even at 20%. We are chuffed to offer double-digit rates for secured loans to Mintos investors."
To qualify for the cashback bonus, you'll need to enroll in the campaign and invest a minimum of €50 (cumulative) into Planet42 loans.

There's €3.9 million worth of qualifying loans available on Mintos with interest rates of 11-16%.1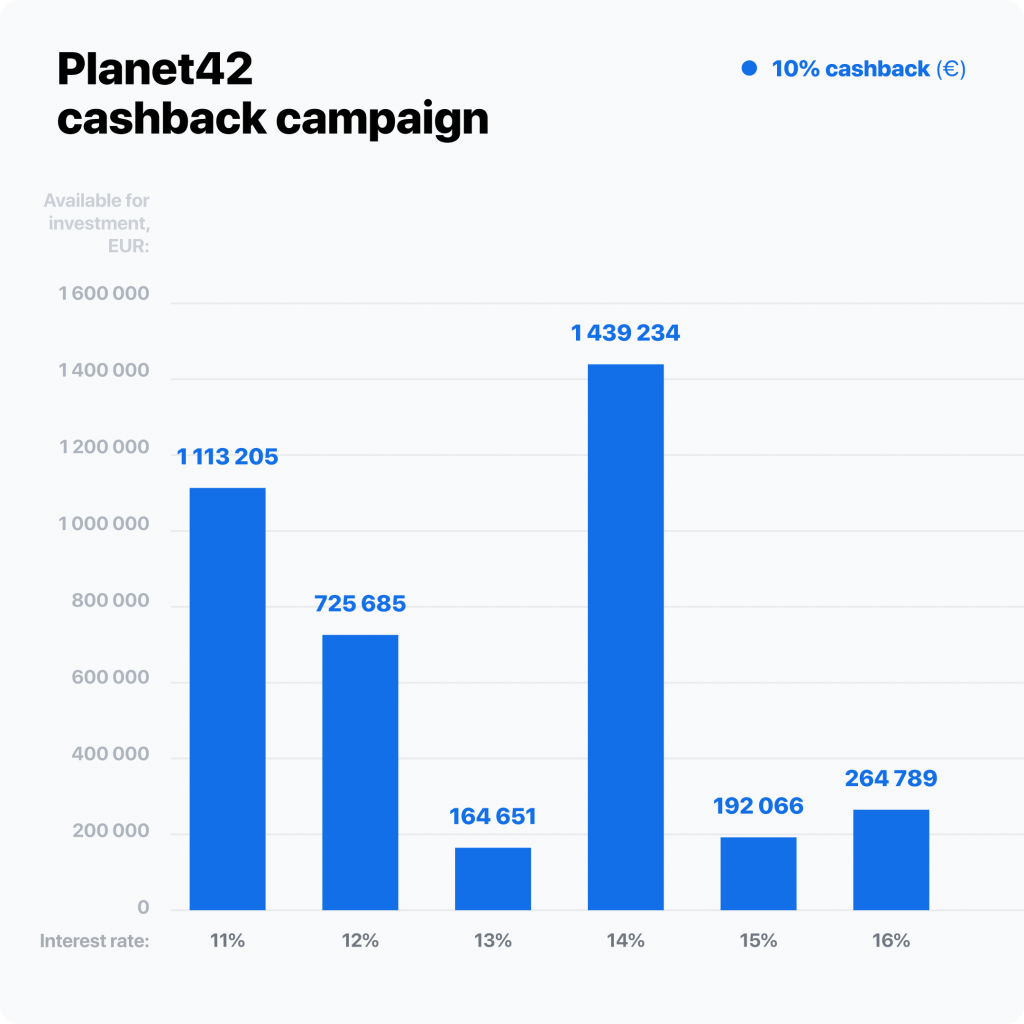 Only investments made on the Mintos Primary Market via manual investments or custom automated strategies qualify. Investments made before enrolling or made via Diversified, Conservative, or High-yield strategies are not eligible. The cashback will be credited to your Mintos account within 7 business days after making the investment. See full terms
Planet42 loans are listed on Mintos in EUR. The original currency in which the loans were issued is ZAR. Planet42 has full currency hedging in place.
About Planet42
Founded in 2017, Planet42 is promoting transport equality by putting cars in the hands of people unfairly ignored by banks in Mexico and South Africa. It offers a rent-to-buy subscription service, providing a path to car ownership for people who otherwise wouldn't be able to have a car. Planet42 is making a social impact in many places where mobility is an issue, helping people move around South Africa quicker and safer. It works with hundreds of car dealerships across South Africa, meaning its clients have a diverse offering to choose from. It has been certified as a CarbonNeutral® company since 2021 by Natural Capital Partners, the leading experts on carbon neutrality and climate finance.
---
1 As of 21 March 2022