Great news for investors on Mintos: ID Finance, a lending company specializing in consumer loans in Spain and Mexico, has launched a new cashback campaign. 
You can earn a cashback of 1% on loans from ID Finance Spain with a remaining term over 30 days and loans from ID Finance Mexico with a remaining term over 14 days. This offer is valid for a limited time, from 28 March to 4 April 2022.
To qualify for the cashback bonus, you'll need to enroll in the campaign and invest a minimum of €50 (cumulative) in ID Finance Spain or Mexico loans.

There's over €3.9 million worth of qualifying loans available on Mintos with interest rates of 7.5-13%.1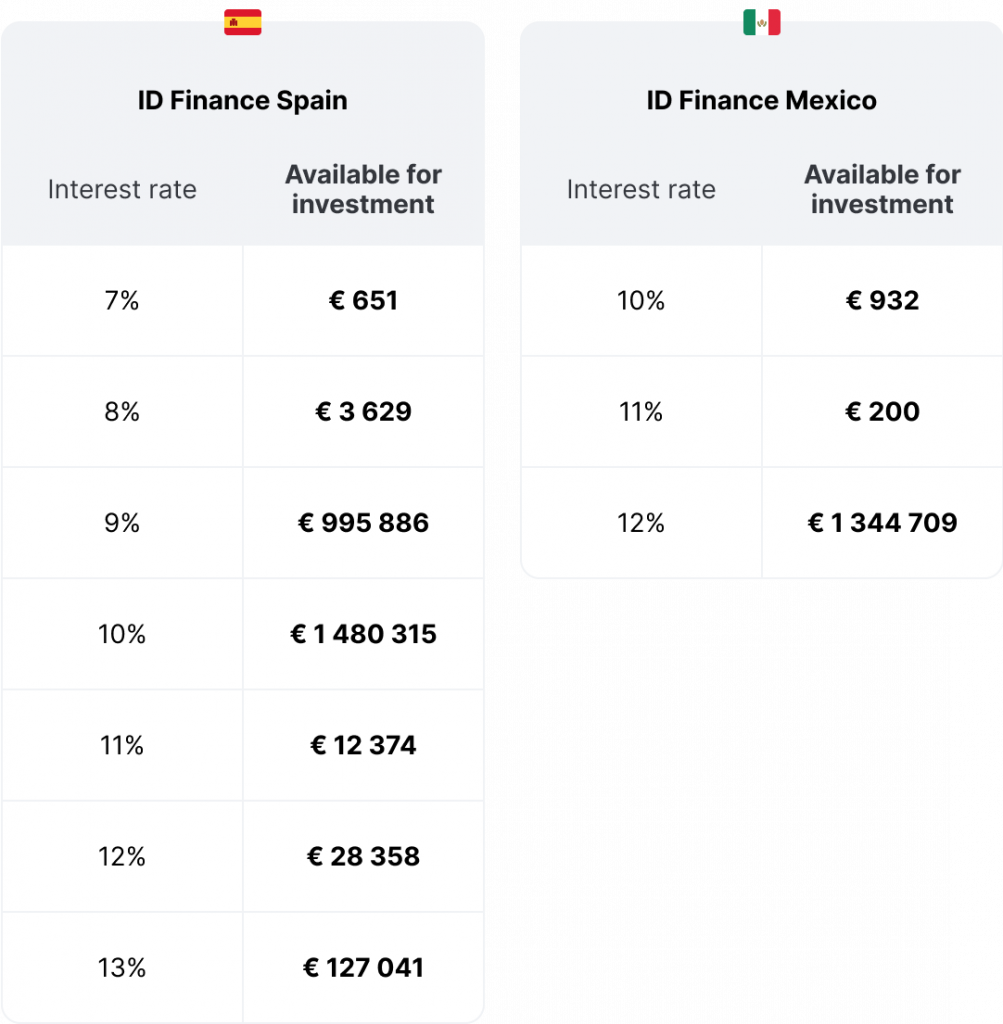 Only investments made on the Mintos Primary Market qualify (via manual investments or custom automated strategies). Investments made before enrolling or made via Diversified, Conservative, or High-yield strategies are not eligible. The cashback will be credited to your Mintos account within 7 business days after making the investment. See full terms
About ID Finance
ID Finance is a financial technology company based in Spain with operations in this country and Mexico. Its main offering is focused on providing retail banking and finance solutions. The company is the fastest growing Fintech in Spain, according to the FT 1000 ranking, and it is also the first carbon-neutral financial technology firm in the region. The company is consistently profitable, and since its inception in 2015 has processed around 9 million credit applications. In 2021 ID Finance launched Plazo, the first Spanish credit-led challenger bank, which is currently offering a free Mastercard debit card with one of the most attractive cashbacks in the country. ID Finance is working to expand its services to a wide range of purchase and credit solutions that will soon be available, such as fractional payments, BNPL and salary advances, among others.
---
1 As of 28 March 2022