Great news for investors on Mintos: Creditstar, a lending company from Estonia specializing in consumer loans, has launched a new cashback campaign.
You can earn a cashback of 1% on loans with a maturity of 6-12 months, and 2% on loans with a maturity of more than 12 months. This offer is valid for a limited time, from 11 to 31 March 2022.
To qualify for the cashback bonus, you'll need to enroll in the campaign and invest a minimum of €50 (cumulative) into Creditstar loans.

There's over €4.4 million worth of qualifying loans available on Mintos with interest rates of 9.5-15%.¹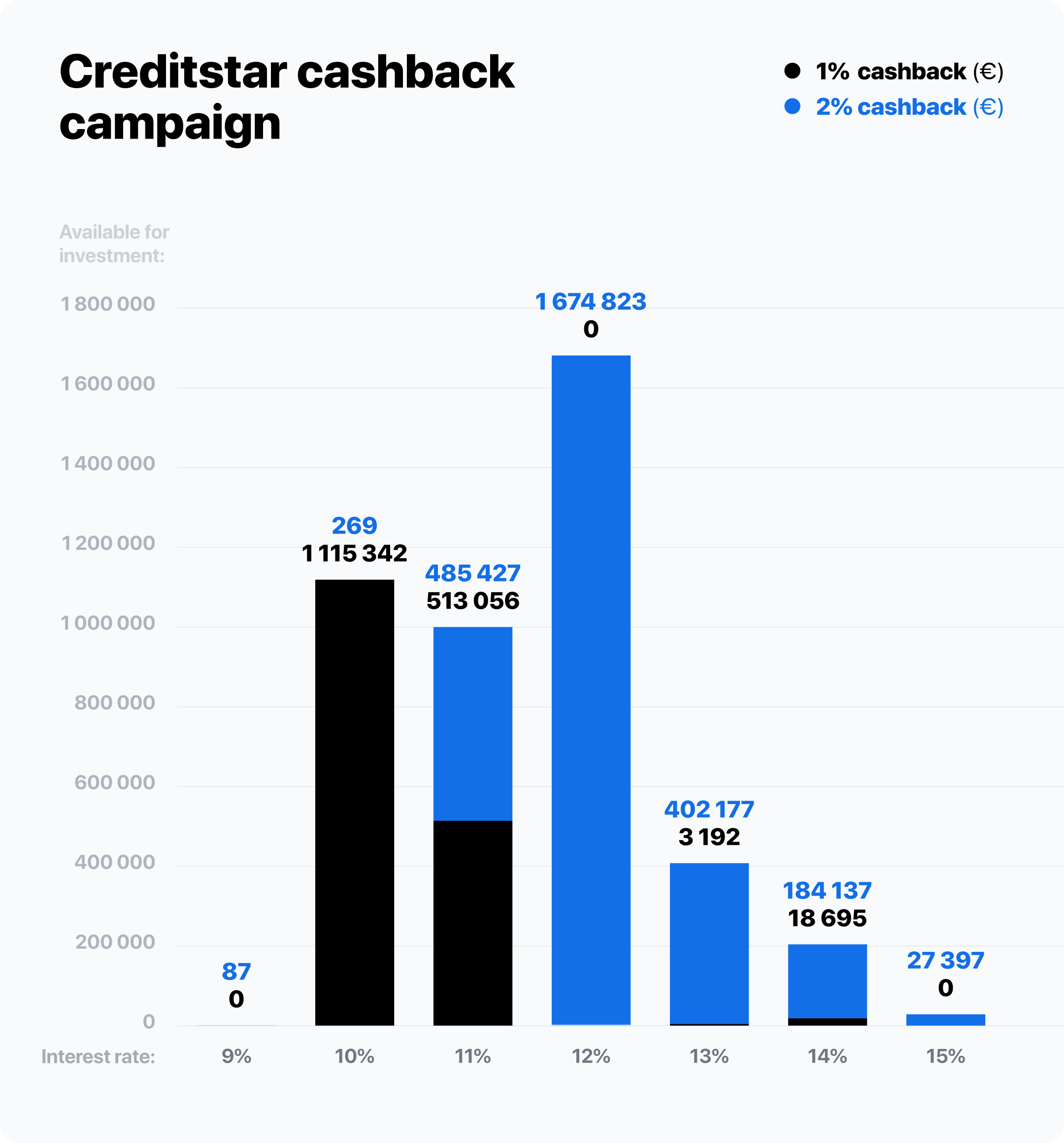 Only investments made on the Mintos Primary Market qualify (via manual investments or custom automated strategies). Investments made before enrolling or made via Diversified, Conservative, or High-yield strategies are not eligible. The cashback will be credited to your Mintos account within 7 business days after making the investment. See full terms
About Creditstar
Creditstar, a provider of consumer financial services, was established in 2006 in Tallinn, Estonia. Today it operates in Estonia and in seven other countries across Europe, including Finland, Sweden, Poland, UK, Czech Republic, Spain and Denmark. The Group has offices in Tallinn, Warsaw, London and Vilnius.
The Company offers unsecured online and mobile consumer loans. Lending activity is supported by an industry-leading infrastructure that meets strict regulations and provides an exceptional user experience. Creditstar Group acts according to Responsible Lending policy and thoroughly checks the background of all loan applicants.
---
¹ As of 10 March 2022