More great news for investors! GoCredit has launched a new cashback campaign. For a limited time, you can earn a cashback of up to 2% on investments in GoCredit loans.
You can earn a cashback of:
1% for loans with remaining term up to 12 months

2% for loans with remaining term over 12 months
This offer is valid from 4 to 10 April 2022.
To qualify for the cashback bonus, you'll need to enroll in the campaign and invest a minimum of €50 (cumulative) into GoCredit loans.

There's €663 313  worth of qualifying loans available on Mintos with interest rates of 8.5 – 11%.1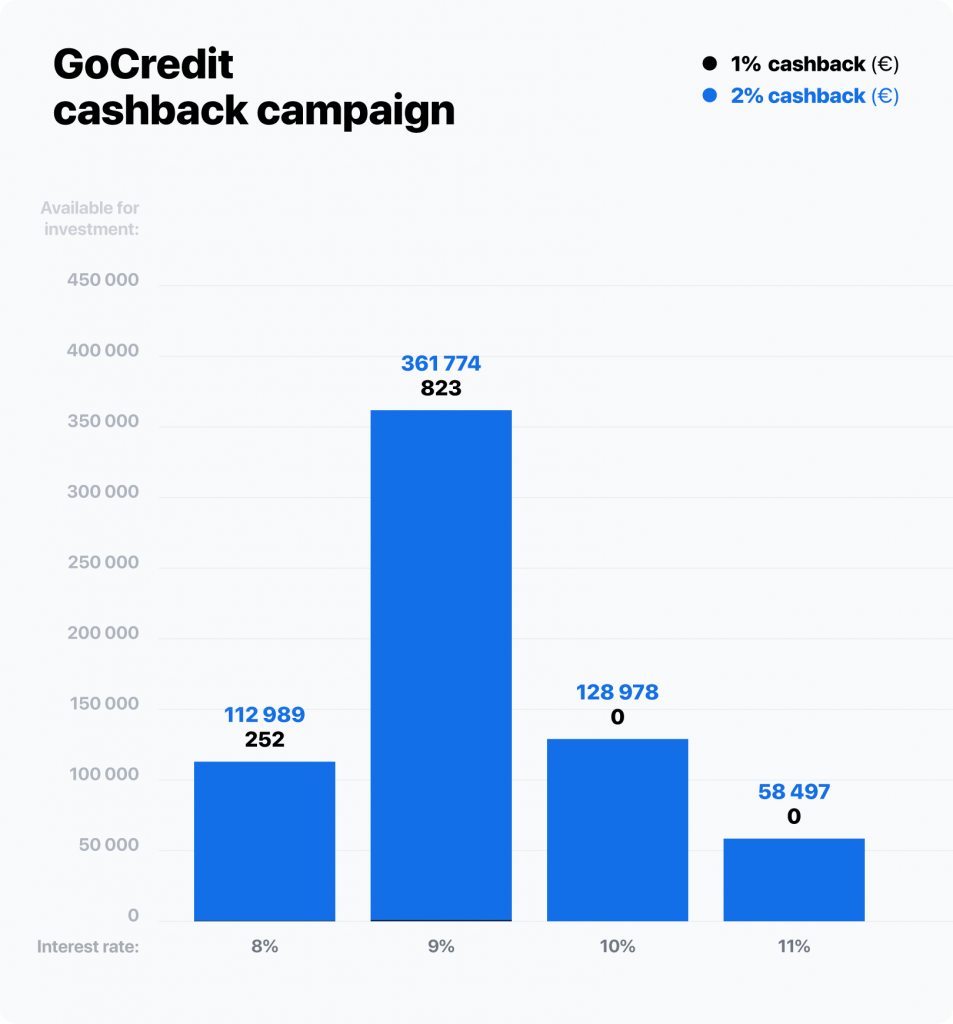 Only investments made on the Mintos Primary Market via manual investments or custom automated strategies qualify. Investments made before enrolling or made via Diversified, Conservative, or High-yield strategies are not eligible. The cashback will be credited to your Mintos account within 7 business days after making the investment. See full terms
GoCredit loans are listed on Mintos in EUR. The original currency in which the loans were issued is MXN. GoCredit has full currency hedging in place.
About GoCredit
GoCredit is a Mexican lending company, founded in 2011. The company issues direct debit and payroll loans, both of which will be listed as personal loans on Mintos. Direct debit loans are personal loans that are automatically deducted once the borrowers receive a salary or pension in their bank accounts. Payroll loans are deducted by the employer (i.e. government agency) before the borrowers receive their net income effectively removing the risk of the borrower's willingness to pay. GoCredit sees a tremendous growth opportunity as there are around 9 million government employees and pensioners who may qualify for payroll loans.
---
1 As of  4 April 2022