Great news for investors on Mintos: Mogo Kenya has launched a new cashback campaign. 
You can earn a cashback of up to 5% depending on the maturity of the loan:
1% on loans with a maturity up to 12 months

2% on loans with a maturity between 12 and 24 months

3% on loans with a maturity between 24 and 36 months

4% on loans with a maturity between 36 and 48 months

5% on loans with a maturity of more than 48 months. 
This offer is valid for a limited time, from 17 March to 16 April 2022.
To qualify for the cashback bonus, you'll need to enroll in the campaign and invest a minimum of €50 (cumulative) into Mogo Kenya loans.

There's €2,4 million worth of qualifying loans available on Mintos with interest rates of 6.5 – 14% .1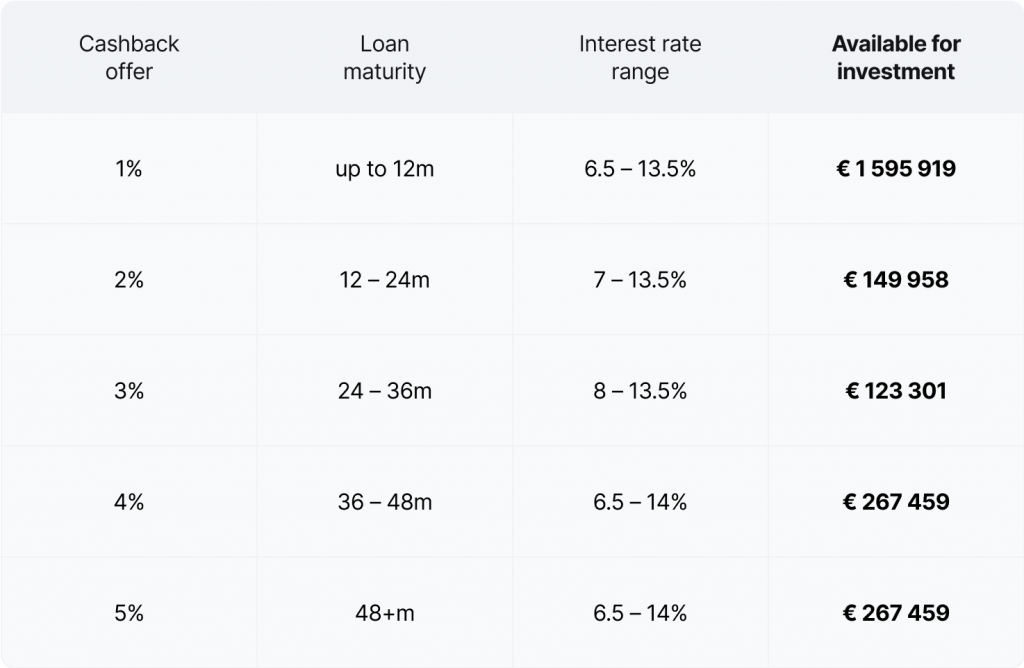 Only investments made on the Mintos Primary Market via manual investments or custom automated strategies qualify. Investments made before enrolling or made via Diversified, Conservative, or High-yield strategies are not eligible. The cashback will be credited to your Mintos account within 7 business days after making the investment. See full terms.
About Mogo Kenya
Mogo Kenya offers financing for a wide variety of transport types and is one of the biggest lenders in Kenya in the sector of vehicle financing, a niche underserved by traditional lenders in Kenya.
All Mogo Kenya loans are secured by vehicles equipped with GPS trackers; mandatory comprehensive insurance is required for all motorcycles and the vast majority of cars. Furthermore, all motorcycles are financed brand new with manufacturer's warranty.
As of February 2022, the company had reached a net portfolio of almost €50 million and served more than 40 000 customers, making it the largest single market in Eleving Group. Mogo Kenya has shown an impressive growth since its start in April 2019, as showcased by an outstanding 64% cumulative quarterly growth rate of its net loan portfolio and 100% cumulative quarterly growth rate of the revenue respectively. The company employs almost 1 000 employees in Nairobi and across regions through the whole country.
Mogo Kenya is focused on productive lending, with most clients being self-employed or small business owners who use financed vehicles to generate income and provide for their families.
Being conscious about environmental impact, Mogo Kenya has partnered with Stima Mobility Limited to lead the introduction of electric motorcycles in Kenya. The company will offer special financing terms for riders upgrading to electric bikes. As a part of its activities to empower local communities, Mogo Kenya is also launching a training program which will include financing riding school and covering the costs of driving licenses for women who wish to become motorcycle taxi (boda-boda) riders.
Mogo Kenya is part of Eleving Group. Some of the equity investors of Eleving Group and Mintos overlap.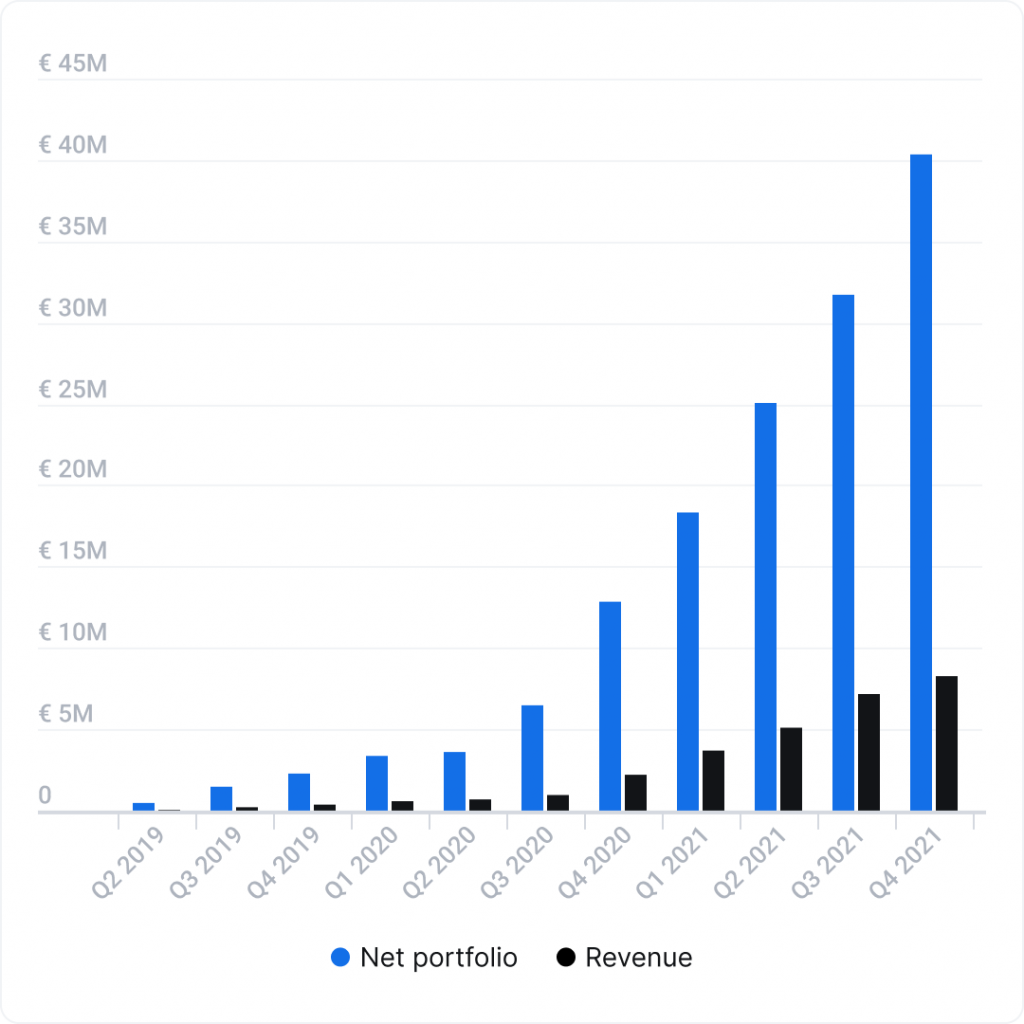 ---
¹ As of 16 March 2022