Key takeaways
Mintos will introduce a dashboard with personalized information about funds in recovery
Investors can see their exposure for each lending company
To make it easier for investors to see the part of their portfolio that is at risk, we're introducing the funds in recovery dashboard. On this new page, investors will be able to see personalized statistics for their funds in recovery.
Breakdown of funds in recovery by lending company

Breakdown of funds in recovery into current and finished investments

Total interest earned on funds in recovery

Links to updates and global statistics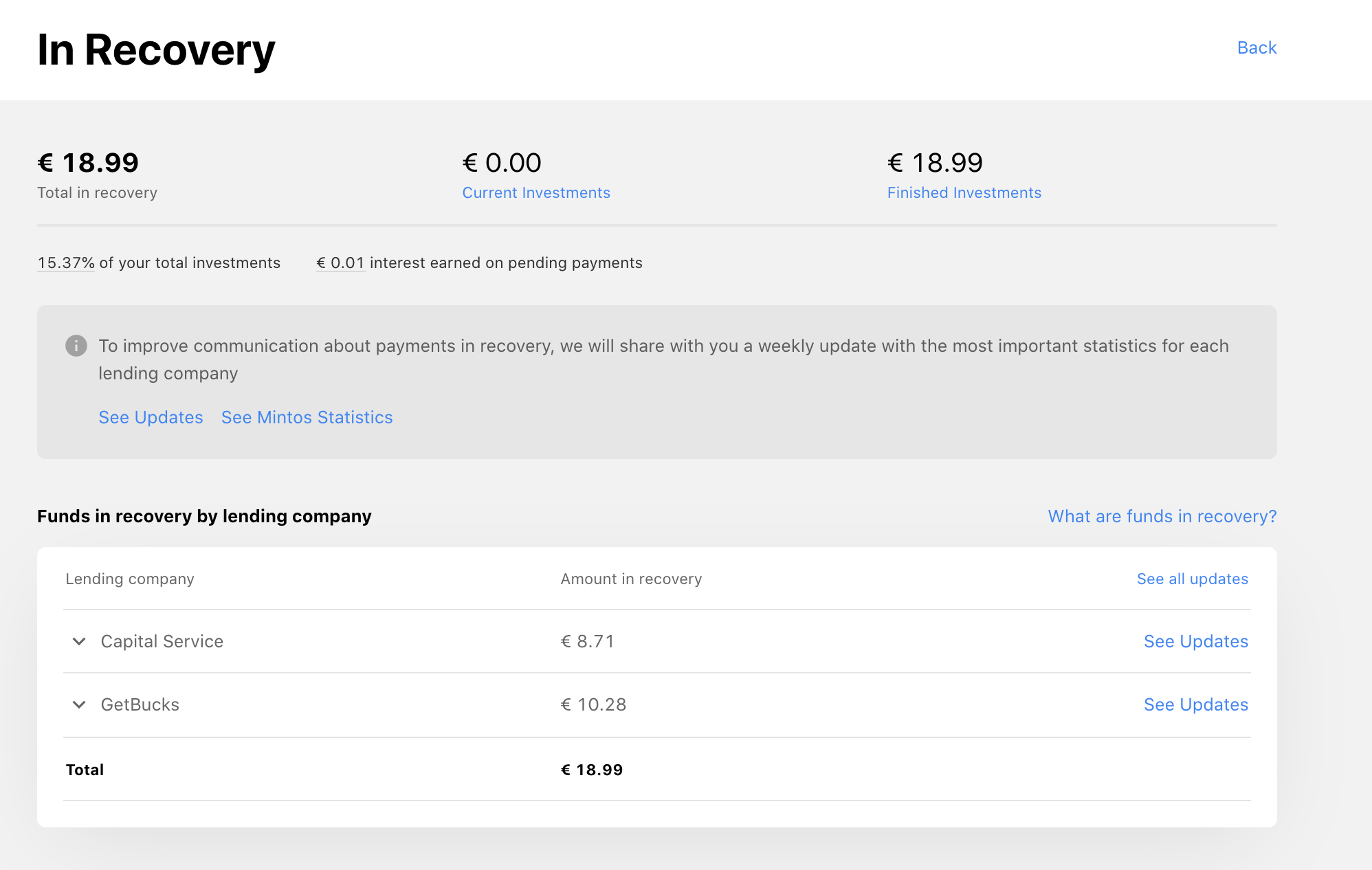 Funds in recovery are the part of the investor's portfolio that is at risk. It consists of loans where the lending companies have collected borrower repayments and failed to transfer them, and loans for which the lending companies have not observed the buyback guarantee. This applies to defaulted and some of the suspended lending companies. 
The funds in recovery dashboard was released on 3rd September 2020. You can read more about how recoveries work in our FAQ.