We made big things happen at Mintos in 2021, resulting in a lot of transformative change – for us, the loans asset class, and the broader alternative finance market. Importantly, we've had many investors that joined us on this journey, for which we are incredibly grateful.
Let's take a moment to reminisce on Mintos' 2021 milestones.
Sustained growth continued
According to Martins Valters, Co-founder, COO & CFO of Mintos, "in 2021, we mostly worked on regulation-related objectives across our teams who completed around 1 500 tasks on this long journey that led us to become a licensed investment firm. We're proud that this Mintos initiative has set a new standard for loan-based investment platforms as having EU-defined licenses provides investors with a safer investment environment. Simultaneously, it also sets a new course for the existing and potential players in our market, protecting us from negative sentiment caused by those who want to make a quick profit on investors' trust that we built over the years."
Martins explains that although the team was deeply involved in managing all these tasks, the platform continued to grow organically. "We saw close to 100 000 new investors registering on Mintos in 2021, and our outstanding investment levels continually increased over the year, coming close to pre-pandemic levels this December. In 2021, a total of € 1.7 billion was invested in loans on Mintos, which was more than the year before – indicating our strength, and keeping Mintos as the market-leaders of loan-based investment platforms in Europe."
We got licensed 
In August 2021, we made an essential step towards becoming the go-to platform for retail investors by obtaining investment firm and electronic money institution licenses. 
We continued to optimize the loans asset class
We worked on the transition to the new financial instruments Notes, which will allow investors to invest in loans in a fully regulated environment. 
We built innovative partnerships
Mintos joined forces with Nasdaq CSD to develop the API solution for issuing ISIN codes for Notes. The new service is the first of its kind in the Baltic region and among the first in Europe.
We sought out new ways to help investors build long-term wealth 
We finalized the concept and carried out user testing for our new product offering ETFs. Keep an eye out this year for the addition of ETFs on the Mintos platform!
A year of economic resilience
In terms of the broader investment market, Janis Pranevics, Head of Partnerships at Mintos, explains that "although COVID-19 waves were the key theme across the globe in 2021, they had a milder effect on macroeconomics and no impact at all on the financial markets. People and industries have adjusted to living with the pandemic. While the negative effect was stronger within industries directly related to leisure and travel, around 90% of the global economy performed as in normal conditions. Consumers regained confidence for their main function – spending, which directly impacted people getting back to borrowing. As the ability for borrowers to make loan repayments stabilized, lending companies saw a great year, with the loan quality of portfolios returning to the pre-pandemic levels. For example, when evaluating our clients' portfolios, we saw a trend of new levels of issuance and sound profitability." 
Janis also mentions that despite the emerging Omicron variant, financial markets continue to set record heights, following the overall trend of being back to normal dynamics. When it comes to the lending companies on Mintos, Janis said "we saw a trend that repeats in the last calendar months of every year – people borrowing more and an increased loan supply on the platform."
Relentless funds in recovery effort
When it comes to funds in recovery, Debt Collection Manager Dmitry Amelin explains that the team is satisfied with the progress made in 2021 – especially with investor and Mintos funds that for different reasons, are due from lending companies that failed to process repayments on time. 
"The fact that we recovered around 50% of the exposure is just the tip of the iceberg, of which underneath is thousands of work hours across meetings, negotiations, proposals, and execution. When it comes to our approach to working on these cases, the crucial first step is to assess the underlying issues so we can choose the best next steps. In difficult times, we usually reassess the management strength of these lending companies because, by human nature, it tends to differ from normal times."
Dmitry mentions that overall, a full recovery was reached with 5 companies: Aforti, Iute Kosovo, Peachy, Akulaku, and Kredit 24. "All successfully closed cases were primarily based on the ability of companies to make repayments and, equally as important, on the willingness for honest and transparent communication with the management teams of the lending companies. One of our stand-out cases was Kredit 24. They had a challenging situation, but we reached a successful closure through the excellent communication flow and willingness to work out solutions with Mintos," said Dmitry.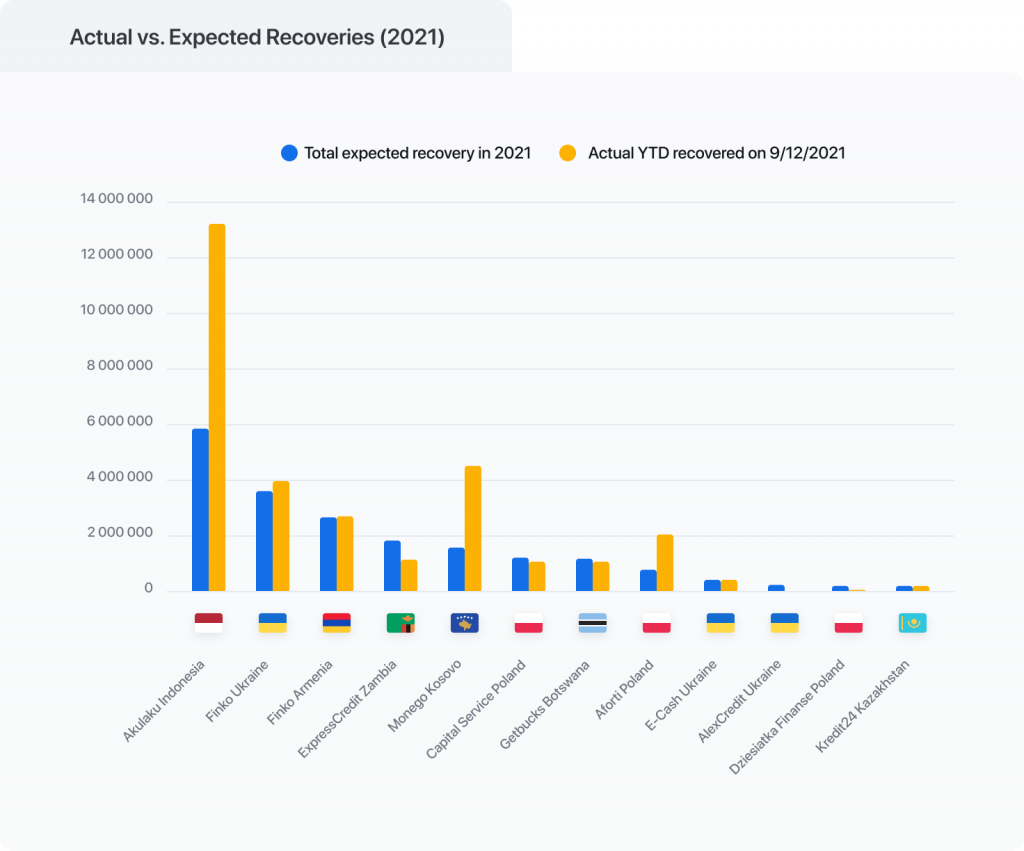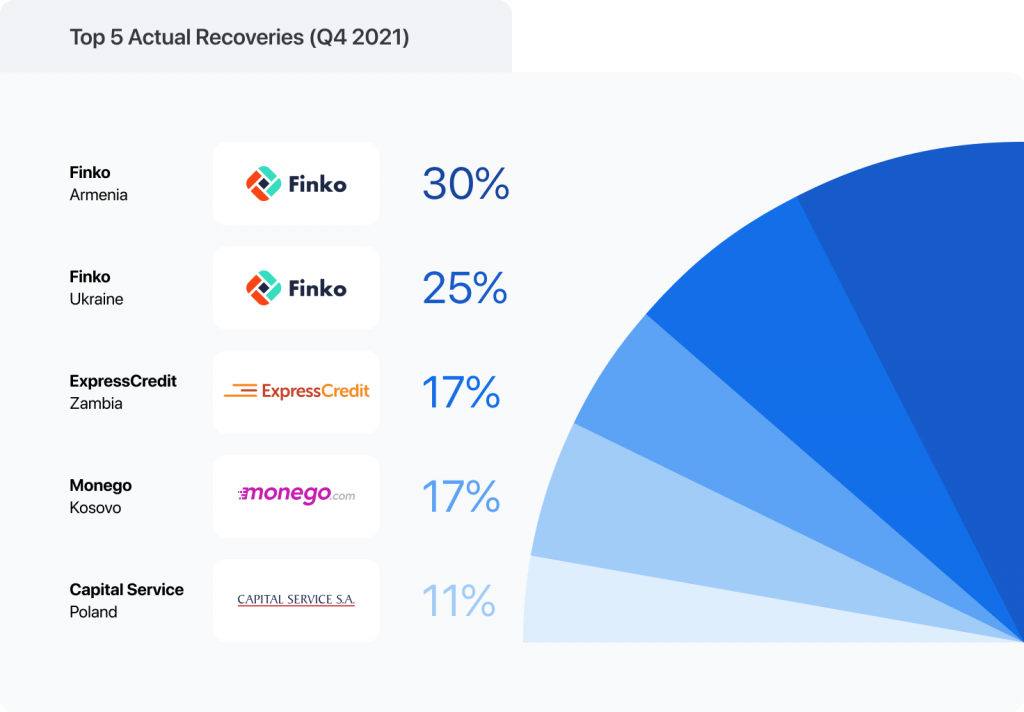 He gave an example for this. "Although we got to a restructuring solution with Aforti multiple times, the lack of willingness to follow up on the agreement pushed us to reach for a legal proceeding, which resulted in the successful closure of the Aforti case."
According to Dmitry, the most challenging cases at the moment are probably AlexCredit and Getbucks Botswana, and Zambia. "The Cashwagon liquidation is still in process, so we're waiting for new developments in that case. Meanwhile, we have reached for a litigation process with Dziesiatka Finanse, too, expecting new developments in the upcoming period".

He added that we see regular repayments from Capital Service, Monego and Finko Ukraine and Armenia, and that ExpressCredit Zambia is also doing well.
"Litigation is always our last choice, but we're not shying away from legal proceedings when we believe it's necessary to protect the interests of our investors and our company," concluded Dmitry.
What's your Mintos story?
We're excited to have launched an exclusive addition to our app: the Mintos Recap 2021. We've created unique stories for every investor on Mintos, summarizing investment journeys over 2021 and highlighting exciting facts and achievements. Not only is this an excellent way for investors to see their progress on Mintos, but it can help them in setting investment goals for 2022. 
To check out your story, head to the Mintos app! If you don't already have it, you can download it from the App Store or get it on Google Play.
We have 22 Mintos sweaters to give away to investors who share their Mintos Recap 2021 stories on Facebook, Instagram, or Twitter. All you need to do is follow Mintos on the social network you use for sharing, tag the Mintos profile, and add the hashtag #MintosRecap2021. Alternatively, if you share content privately, you can direct message us a screenshot of your post on Instagram or Facebook. Investors have until 23:59 CET on 5 January 2022 to participate. Winners will be chosen randomly.
Again, we'd like to thank everyone who's been with us on this incredible journey, and we wish everyone a prosperous new year!