For the first time, our investors will have the chance to own a part of Mintos! In our upcoming fundraising round, we're allocating part of our target amount for crowdfunding. The campaign is set to launch in late November and by signing up, pre-registered investors will get the opportunity to invest before anyone else.

We've come a long way since our beginnings 5 years ago. Today, Mintos is an award-winning global marketplace with 340 000 registered investors and more than 150 employees. Investors on our platform have funded €5.7 billion in loans since 2015, and we hold a 45% market share for funded loans in Europe (excl. the UK).1
There's a huge market opportunity ahead of us. In the European Union alone, retail investors hold investments worth €7 trillion2. Demand for alternative investments is growing, as interest rates on deposits have been persistently low for over a decade, and equity markets have become crowded – leaving retail investors with few good options.
We're in a great position to meet this increasing demand for alternative investments, and to capitalize on the rise of non-bank lending. Over the next few years, the global crowdlending market is expected to grow at a compound annual growth rate (CAGR) of 29.7%, from €57 billion in 2019 to €472 billion by 2027.3 And from a broader view, global non-bank lending – in other words, the loan supply potentially available for investing – is already worth more than €3 trillion.4
To achieve our plans and accelerate our growth, we are fundraising. We couldn't have achieved our success to date without our investors, and to say thank you, we're offering this limited opportunity to invest in our future growth. Pre-register to become a Mintos shareholder, and join us in our journey!

Why is Mintos crowdfunding?
Our crowdfunding campaign is part of a wider fundraising round with venture capital firms in which we are raising additional capital that will allow us to accelerate our growth and develop new products in a regulated environment. Our community has played an important role in our success so far, and to say thank you, we want to share this opportunity with our investors.
Why pre-register?
The crowdfunding round will be a limited opportunity for our community to own part of Mintos. There will be a finite amount of shares available for investment, and these will be issued on a first come, first served basis. If you're interested, pre-register to ensure that you have early access to invest ahead of the campaign launch, and that you are included in all relevant updates.
What is Mintos going to do with funding raised in this round?
The funding raised in this round, including crowdfunding and venture capital, will be used to grow our business and develop new products.
How we aim to grow
Regulated environment
Acquire Investment Firm and Electronic Money Institution licenses which allow us to offer our products and services across Europe.
Grow investor base
Grow our presence in current markets, and expand to new markets enabled by license passporting.
Expand loan offering
Broaden investment opportunities by including loans with lower risk and lower return levels.
New products
Add new investment products (such as ETFs) and offer additional financial services (like Mintos IBAN account and Mintos debit card).
Can anyone be a shareholder?
At Mintos, we believe that investing should be for everyone. But investing in any start-up is high risk. Your investment could be locked in for a long time, as you don't get a return until Mintos exits (i.e. we're bought, or go public). So please invest responsibly.
Where is Mintos crowdfunding?
We are crowdfunding on Crowdcube, a platform that allows people to invest in startups and growing businesses in exchange for equity. Many other successful fintechs have raised funding on Crowdcube, such as Bux, Chip, Curve, Freetrade, Moneybox, Monzo, Revolut, and more. Crowdcube is licensed and regulated by the Financial Conduct Authority (no. 650205). Learn more about Crowdcube.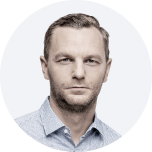 Questions?
Join our live online session with CEO & Co-founder Martins Sulte on 4 November 2020 at 12:00 CET
---
1 Brismo / AltFi
2 ESMA
3 Allied Market Research, converted from USD
4 FSB, converted from USD
This crowdfunding campaign is run by AS Mintos Holdings (Mintos), registered in the Commercial Register of the Republic of Latvia under registration No. 40103902690, with legal address at Skanstes iela 50, Riga, LV-1013, Latvia.
This is not a public offering of transferable securities. Mintos shares are not traded on a regulated market.