Funds in recovery are repayments that are due by suspended and defaulted lending companies on Mintos. In the first week of every month, we report about recovered amounts and share updates about the lending companies' status.

You asked, we answered
See the Mintos Investor Q&A: Funds in recovery.
Exposed and recovered amounts
Not including lending companies from Russia, as there is too much uncertainty to make a precise loss estimate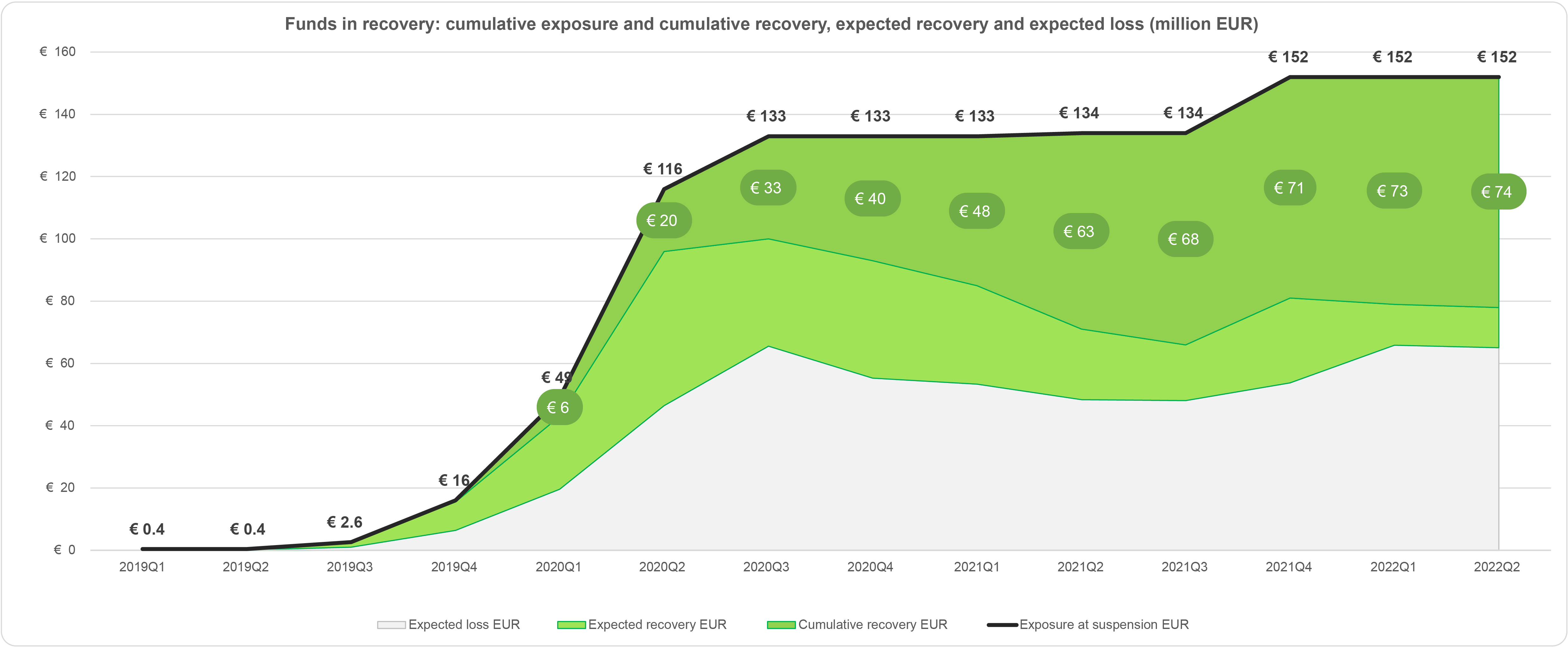 Exposure for the period 2015 - Q3 2019 amounted to € 361 988 due to the default of Eurocent Poland in June 2017
Learn how payments are distributed once funds are recovered.
Funds in recovery reports
Latest update: February 2 2023.
Recovered and charged off amounts
Status updates
Suspended lending companies
Suspended lending companies can't place loans on the Mintos Primary Market. It's expected that the companies will be able to cover due payments. It is also possible for the suspension to be lifted. In case of negative developments, the status can be changed to "defaulted".
Defaulted lending companies
Defaulted companies can't place new loans on the Primary Market, and their loans can't be sold on the Secondary Market. There's an elevated risk that exposed payments might not be repaid in full. These cases are usually a subject of negotiations, payment restructuring, liquidation, debt collection or legal proceedings.
Closed cases
Cases are closed when a company has completed the repayment, or when funds have been written off as bad debt when there was no material possibility to make any new recoveries from the lending company.
Learn more about the statuses of lending companies on Mintos and other details related to this topic.
For questions and comments, visit the Mintos Community.
Historical updates
We are optimizing this space. Coming soon.