Debifo
Last Updated: 10.06.2019.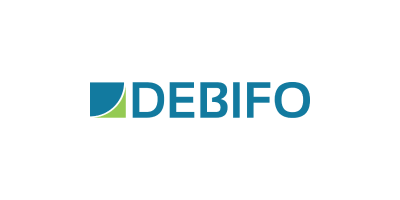 Buyback obligation
Invoice financing
Effective APR charged to borrowers:
About
DEBIFO is the first non-bank invoice financing (factoring) service provider to small- and medium-sized businesses in Lithuania. DEBIFO seeks to help businesses expand by unlocking working capital stuck in outstanding invoices. DEBIFO clients provide products and services to large, trustworthy corporations in a wide array of business sectors.
Presentation
Financials
Loan Agreement
Risk Categories
Here you can see all of the Debifo risk categories on the Mintos marketplace
| Risk category | Interest rate without Buyback obligation | Est. annual bad debt rate |
| --- | --- | --- |
| AA | 8.0%-10.0% | 0.10% |
| BA | 8.5%-10.5% | 0.28% |
| CA | 9.0%-11.0% | 0.45% |
| AB | 9.5%-11.5% | 0.73% |
| BB | 10.0%-12.0% | 1.15% |
| CB | 10.5%-12.5% | 1.83% |
| AC | 11.5%-13.5% | 2.95% |
| BC | 12.5%-14.5% | 6.08% |
| CC | 13.5%-15.5% | 8.50% |