How investors are protected on Mintos
Investment firms like Mintos are subject to financial regulation. This supervision establishes requirements and restrictions to protect investors' interests, fight financial crime, and prevent excessive risk taking by financial institutions.
Increased protection for investors thanks to a regulated environment
Investors are protected for up to €20 000 under the investor compensation scheme (details and exceptions below)
Your assets are held separately from Mintos's assets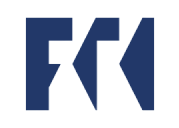 We're regulated by the FCMC, the Latvian equivalent to your local regulator or other competent authority for investment services supervision in EU member states.
Investment firm regulation: protecting investors
The financial system is an integral part of our daily lives. For example, we need banks to make payments or transfer money, or investment firms to invest our money to gain future returns. Unregulated or poorly regulated financial institutions have the potential to undermine the stability of the financial system and harm consumers. Financial regulation establishes rules to stop things from going wrong, and to protect the financial system and consumers in case something goes wrong.

Investment firms in the EU need to comply with several laws and regulations aimed at protecting investors and the stability of the financial system. A combination of sound internal control mechanisms, internal and external audits, and regulatory oversight ensures that Mintos strictly follows all applicable requirements.
Applicable regulation includes
Suitable and appropriate product offering
To ensure that investors are aware of the risks of investing on Mintos, and that their financial situation allows them to bear these risks, we check whether our products fit their expectations and goals, and are appropriate for their knowledge and experience. The outcome of this assessment determines which products and services will be available to the investor. Investing on Mintos isn't risk-free, so it's not suitable for investors who wish to only preserve capital.
Investor-friendly presentation of information
To help investors make informed decisions about the investment, they are provided standardized information in a consumer-friendly format. This information is designed to help investors understand the behavior of investment products and compare them with other products. Mintos has also published several disclosures, such as information on investment risk and fees, and Key Information Documents (KIDs).
Safeguarding of investor assets
Investors' funds are protected by safeguarding them in special accounts in banks. Mintos is required to ensure that the available balance on investors' Mintos accounts matches the balance on the safeguarded accounts held with banks. These funds are used only to execute the investors' orders to invest or withdraw the funds, or to cover fees and charges payable to Mintos. Mintos is not allowed to combine its own funds with the funds of investors. Creditors of Mintos are not entitled to recover from the safeguarded accounts.

Financial instruments belonging to the investors on Mintos are held separately from Mintos's own assets. These instruments can only be used to execute the investors' orders, for example to sell the instruments.
Investor compensation scheme
As an authorized investment firm, Mintos is a member of the national investor compensation scheme.
The compensation scheme was established according to Directive 97/9/EC and applies to all authorized investment firms and banks in the respective EU country. Mintos is a member of the Latvian investor protection scheme as it is regulated in Latvia by the FCMC. Similar schemes exist in other EU countries.
The compensation scheme protects retail investors' funds and financial instruments held by Mintos.
Retail investors are protected against permanent loss resulting from a failure of Mintos to transfer the funds or financial instruments of the investor held by Mintos according to the investor's instruction. This means retail investors are protected if Mintos loses a financial instrument they invested in, or if Mintos does not have sufficient funds on the safeguarded account to transfer to the investor's bank account.
The scheme allows the retail investors to receive compensation for 90% of the permanent loss resulting from this failure, up to a limit of €20 000.
This investor compensation scheme protects retail investors on Mintos irrespective of their country of residence.
The compensation scheme does not protect against investment risks, including
Changes in the price of an investment
The default of a borrower, lending company, or issuer
The lack of a market for the purchase or sale of an investment
Suspension of instruments from the Secondary Market
The investor protection scheme does not apply to investments in loans via assignment agreements. It also doesn't apply to investors whose accounts were closed before the transition to Notes was completed.
Buyback obligation
A buyback obligation provides an additional layer of protection for investments in specific Notes. It means that if any repayment by the borrower is delayed by more than 60 days, the lending company is obliged to buy back the loan together with any interest. Investors can see whether specific Notes have a buyback obligation in the applicable prospectus.
Learn more about security on Mintos
Ready to join?
Start investing today.