Download the Mintos app
Put Mintos in your pocket and track your investments on the go. Anytime, anywhere.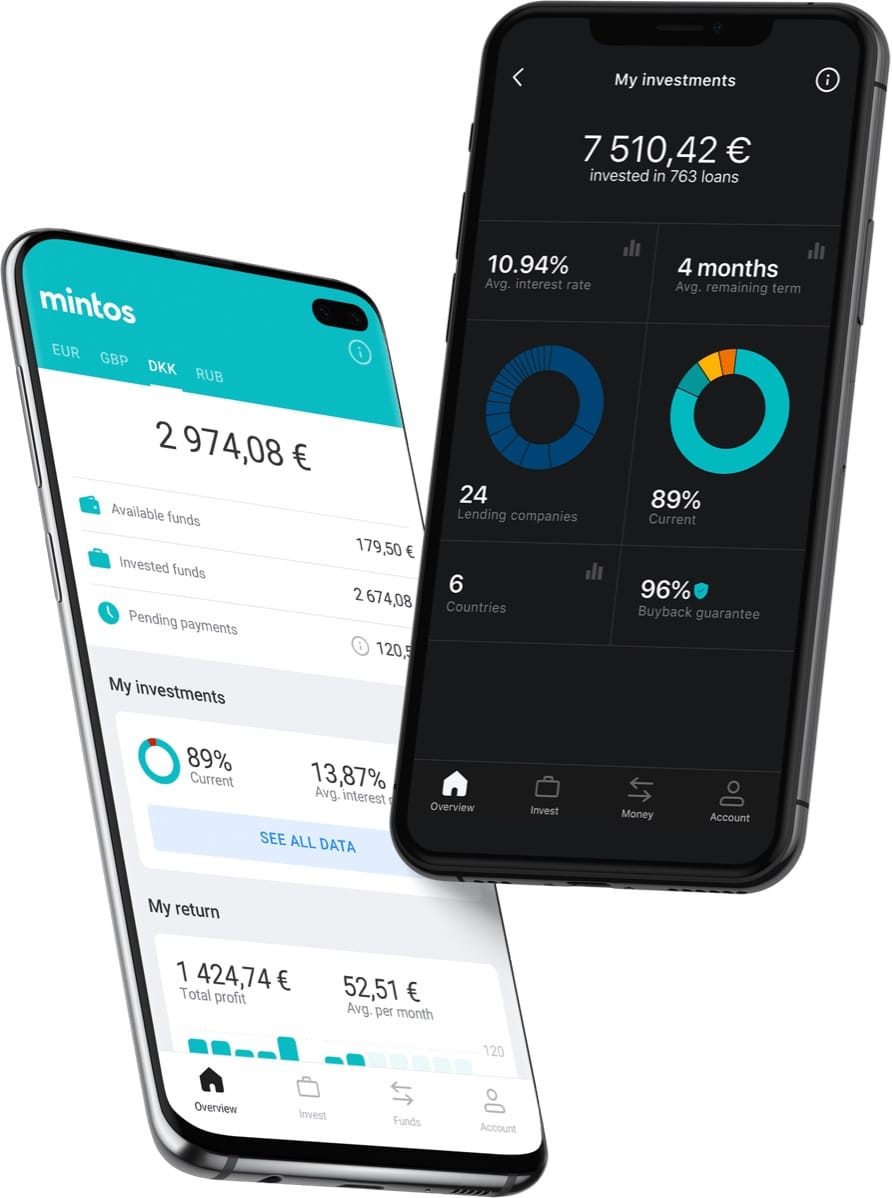 I find operation and design fantastic. Kudos to the programmers.
I recommend it, it's the perfect app!
Very attractive, modern design & great if you want to stay up to date on the move
This app is just awesome. And the people behind also. Thanks, Mintos.
Clear and everything important at a glance!
What's in the app?
Stay on top of your account
See all features
Monitor your investments
Check the status of your investments, your returns and interest rate, as well as your available and invested balance.
Convenient and secure
Log in with your fingerprint or FaceID. Enable two-factor authentication for additional security if you like.
Add or withdraw money
View instructions for adding money to your Mintos account, or withdraw money to your bank.
Mintos strategies
Invest with predefined strategies developed to match different investing goals. The easiest way to invest on Mintos
See all features
Roadmap
We're working on adding additional features in the next versions.
Sign up with Mintos
Create your Mintos account and verify your identity directly from the app.
Custom automated strategies
Pending payments dashboard
See all of your pending payments in one place, with a personalized breakdown by lending company
Push notifications
Never miss an update on your investments or a bonus campaign via push notifications.