We're happy to share that we've reached a new milestone of 500 000 registered users on Mintos. Over the course of 2022, we experienced a steady growth in registrations, with an average of 4372 users joining each month.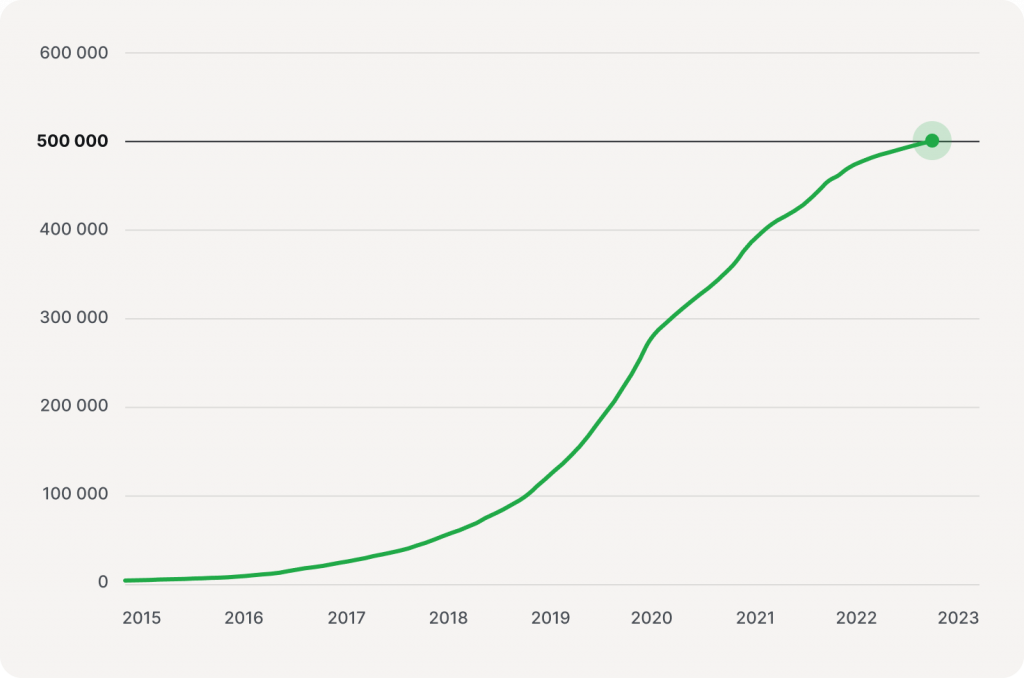 We're very excited to see that the trend towards more women investing continues. Women account for 17.3% of new registrations in 2022 to date, compared to 15.7% of registrations in 2021.
With Mintos poised to offer regulated services in more and more countries and languages, we're looking forward to continued growth in 2023. Stay tuned for more news!
Thank you all for your trust and for investing on Mintos.